Banksy street art up for auction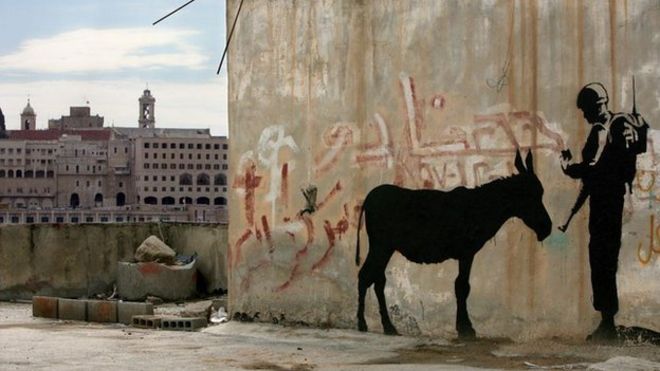 One, Donkey Documents, depicts a donkey having its papers checked by a soldier and was left on a barrier dividing the West Bank from Israel in 2007.
The other, I Remember When All This Was Trees, was painted on the wall of a derelict Detroit factory in 2010.
Together the murals could fetch as much as $1 million (£638,000).
The Detroit mural is owned by a small non-profit gallery and is being sold to raise funds for community arts schemes.